THE HOUSE
Holiday house in
Civita di Bagnoregio
Welcome to L'Incanto di Civita where time stands still. An authentic house in the Viterbo style with all the comforts of our
modern day and a breathtaking view of the Valle dei Calanchi.
THE VILLAGE
No matter how many photographs or postcards you have seen and everything you have been told, it remains a breathtaking experience.
When you slowly approach the rock, you can not help but remain speechless for a few moments: the overhanging
Tufo rock, the bridge that seems almost suspended, the ravines behind the small medieval houses.
We are between Orvieto and Viterbo and this is Civita di Bagnoregio, a small oasis 443 metres above sea level.
Click here for more information.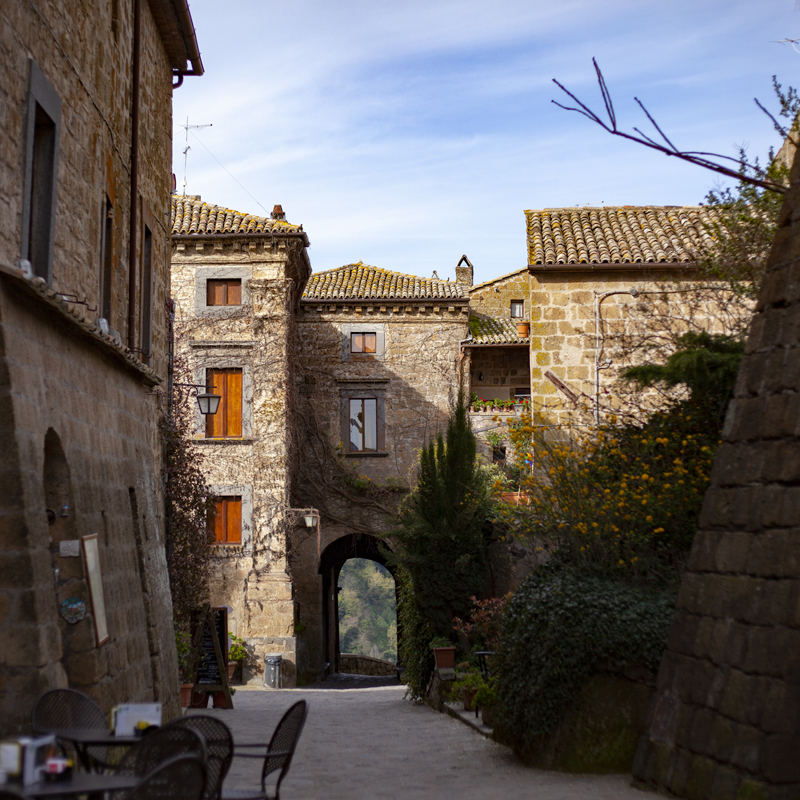 THE SURROUNDINGS
nature, history, food and wine for a special stay